Available options with your MEMBERSHIP!
- A Signed Copy of our Book, "Think Like a Caddie, Play Like a Pro!"
Basics of Caddying! A free on-line book to get you started in your Caddying Career or help you manage the course.
- Friend of PCA Foundation Makes you a supporter of Caddies and Mentors worldwide.
- Copy of The Caddie Song "Five Feet Away!" For the Hero's who have helped us both on and off the course.

Join Now
Membership Only; With Benefits, Education and Certification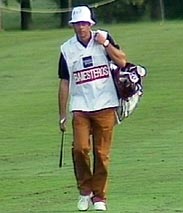 Sign up for Education and Certification Below use drop down on right hand side of membership to choose your level of participation.